Posted on NWOUTBACK By Rich Sanstrom
March 27, 2012
Your ODFW Fishing Reports
In the past year, we have received ODFW Fishing Reports from all over the state – thank you and please keep them coming! Our biologists use the information from your fishing reports to update ODFW resources like the Weekly Recreation Report.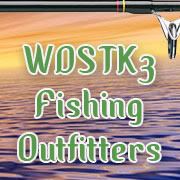 Apply for a 2012 controlled hunt by April 15
You could win a 2013 Sports Pac by applying early.
turkey
Wild Turkey
- National Wild Turkey Federation-
Youth spring turkey season is April 7-9, 2012
The season dates are wrong in the 2011-12 Oregon Game Bird Regulations. Hunters 17 and under can hunt Saturday, Sunday and Monday this year.
Sign up for hunter education online
See how. Need something to occupy your time over Spring Break? Take the online or independent study course but don't forget to schedule a field day asap.
Big game raffle tickets on sale thru May 7
Just $4.50 could get you (or a friend or family member) the chance to hunt deer for three months. Elk, combo deer/elk, bighorn sheep, Rocky Mtn goat and pronghorn antelope tickets also available. Buy a raffle ticket online or fax or mail this application.
Posted by Rich Sandstrom at 10:10 PM