The Settle Times Posted By Mark Yuasa In Reel Time Fishing Northwest Mar.4, 2012
The western California Delta FLW College tournament was held this past weekend, and the two Eastern Washington University teams placed 13th and 24th overall.
EWU's Nick Barr and Steven White caught more than 30 bass, but only a couple good ones that weighed 13 pounds-3 ounces and earned 13th place.
Barr says all the keepers they caught were on a Yamamoto Senko with Gamakatsu Wacky hooks.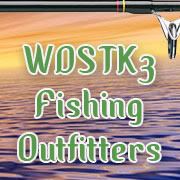 The other EWU team of Jarred Walker and Rober Trukositz finished in 24th place with 8 pounds-3 ounces of bass.
This is the second year the club has participated in the FLW Collegiate Fishing Series.
The top-five at the western regional competition move on to compete in the FLW College Fishing National Championship.
The national championship title is worth $50,000, the Ranger boat and $25,000 for their school. The championship team will also advance to the Forrest Wood Cup, the championship tournament for a nationwide professional bass-fishing circuit.
Here are the results of the western region tournament:1, Sacramento State, Robert Matsuura and Thomas Kanemoto, 26 pounds-3 ounces, $5,000; 2, US-Davis, Phillip Choy and Kousei Perales, 18-9, $1,500; 3, Chico State, Jeffery Karnthong and Daniel Figueroa, 18-7, $1,000; 4, Arizona State University, Jason Karseboom and Bobby Fletcher, 17-6, $1,000; 5, California Poly, John Zeolla and Kyle Greenlaw, 17-5, $1,000.