Mercury News Posted By Tim Goode May 2, 2012
LAKES
ANDERSON: Bass bite is good for those fishing points starting at depths of 15 feet with Senkos, A-rigs or RoboWorms. Crappie are in the south end. 408-463-0711.
BERRYESSA: Bass bite is good to great. Drop-shotted plastics along the water has been the top-producing method. Anglers are getting kokanee and rainbows by trolling the main lake. Fish are spread throughout the lake. Kokes and trout are 20 to 34 feet deep. Guide Troy Barr had three 18-inch kokanee Monday. Most are about 16 inches. 916-502-3474, 707-372-7599.
CALERO: Use jigs or plastics on the main lake 20 feet deep. Use swimbaits in coves for bass, too. 408-268-3883, 408-463-0711.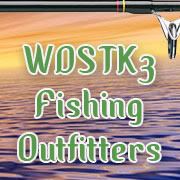 CHABOT: Trout fishing has slowed. Most are catching small fish. Bass fishing has been good in Honker Bay and near Coot's Landing. Night crawlers work best. 510-247-2526.
CHESBRO: Bass bite is fair for those fishing main lake points with jigs or dropshots. For crappie use mini-jigs or small minnows near the dam. 408-358-3741, 408-463-0711.
CONTRA LOMA: Brush hogs or jigs will get bass. Zack Cutshaw caught an 11.12-pound bass near the swim area and Tony DeLao caught a 4.5-
Advertisement
and a 6.6-pound bass with a jig near the bridge to Loma Island. Trout fishing has been slow. 510-544-3154.
COYOTE: Use jigs near the dam or throw Texas rigs or swimbaits on shallow points. 408-463-0711.
DEL VALLE: Bass bite is picking up. Trout action has slowed. Largemouth and smallmouth are being taken from the Narrows with Power Worms and night crawlers. Striped bass are being caught in the Narrows, too. Dam is another good spot. Biggest was a 10.8-pound striped bass caught with an anchovy by Gary Howard of Livermore. 925-449-5201.
LAFAYETTE: Catfish bite is on. Cory Smith on Tuesday caught eight catfish, including an 11-pound, 2-ounce trophy. Chicken livers are the best bait. Trout fishing has been slow. 925-284-9669.
LEXINGTON: Use tubes, drop-shots and dart-heads in shallow coves. Some catfish are taking liver or cheese baits. 408-463-0711.
LOCH LOMOND: Bass to 5 pounds are being caught from beds. Rubber worms, swimbaits and night crawlers get bass. There's not one method outperforming another. No panfish yet. 831-335-7424, 831-335-2586.
LOS VAQUEROS: Trout fishing has improved. The South Cove has been the best spot. Power Worms or Kastmasters work best. Manny Reyes caught a 7.5-pound trout to highlight limits for him and a partner. Striper fishing has been fair. A 12-pounder was the big striper of the week. 925-371-2628.
QUARRY LAKES: Trout bite is sporadic but anglers get fish here and there. Big fish of the week was a 5-pound trout. The Peninsula and the backside of the lake are best spots. 510-544-3130.
SAN LUIS RESERVOIR: The Trash Racks have been the most productive spot for striped bass. Get jumbo minnows down 100 feet. Use blood worms, pile worms and anchovies near Dinosaur Point or the Romero Visitors Center. Fish Check 12 with pile worms or jumbo minnows. 408-463-0711.
SAN PABLO RESERVOIR: Trout fishing is good from the shore. Trolling is improving. Trout are near the top at the buoy line near the dam and Scow Canyon. Bass bite is improving but no large fish have been reported. Crappie bite is beginning. Crappie are palm-sized and chasing red worms or small night crawlers near the boat launch and coves on the far side of the lake. 510-223-1661.
SHADOW CLIFFS: Shore anglers get trout. Some get limits but most get a couple of fish. Trout anglers use Power Bait or Power Eggs. Joshua of Palo Alto caught and released a 5-pound bass in the Arroyo near Island Pond. 510-544-3230.
UVAS: Bass bite is best at the dam and the points with jigs, drop-shots and shallow-running crankbaits. Fish at night from the dam for catfish. Crappie bite is good with small minnows. 408-463-0711.
DELTA
BENICIA: Sturgeon fishing has been good under the Benicia Bridge on incoming and outgoing tides. Grass shrimp, pile worms and eel work. Stripers are coming from Middle Grounds and the Firing Line. Biggest are 18 to 20 pounds. Most are 5 to 8 to pounds. Bullhead or split-tail work as bait. 707-745-4921.
FRANK'S TRACT: Black bass are found from the bank to five feet. A 12-pound bass and an 11-pound bass were weighed in over the weekend. Topwater bite is on. Buzz baits, frogs and spooks all work. Stripers to 5 pounds are in the Frank's Tract, Big Break, Sherman Lake area. 925-625-2441.
PITTSBURG: Wind keeps people in. Nothing but small stripers are being caught by shoreline anglers. 925-252-0151.
RIO VISTA: Striped bass fishing has been slow because of wind. On Sunday, when the weather cooperated, stripers came from Brannan Island and near the Rio Vista Bridge. 707-374-2372, 916-777-6498.
TRACY: Last Thursday's Turkey Shoot had two 8-pound largemouth and the winning bag was 21 pounds. Some schoolie stripers are plentiful in Grant Line Canal. Alabama rig has been bringing in striped bass. 209-835-3182